Transport is a system in which passengers and goods move from one place to another. Development of cheap and efficient means of transport is necessary for the progress of a large and developing country like India.
The most important means of transportation in a country are roads, railways, airways, and waterways. India has completely revolutionized its transportation system, both external and internal.
Road
Ways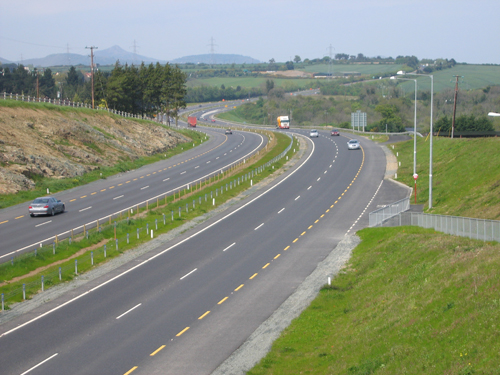 In india roadways play a crucial role in connecting the different parts of india. Road network of india is the largest road networks (3.314 million kilometers) in the world. Roads and highways are strips of land. These provide routes for travel by automobiles and other vehicles.
Road transport of India is divided into 5 types. These are
(i) National Highways
(ii) Slate Highways
(iii) Major district roads
(iv) Other district roads and
(v) Village roads.
India has a total of 55 National Highways. The length of the road was 31, 987 kilometers in 1986. Though only two per cents of the road system, carries nearly one third of the total traffic. National Highways connect the capital, district and important cities of the State.
The maintenance and construction of National Highways is under the control of Central Government. Grand Trunk Road is the oldest one that begins from Kolkata, connects Asansol, Kanpur and Delhi and ends at Amritsar. Among other National Highways, Kolkata to Chennai highways which connect Kharagpur, Bhubaneswar and Vijayawada, Mumbai to Mandraz highways which connect Kolhapur, Pune, Bangalore and Mumbai to Delhi which connect Joypore, Udaipur, Ahmedabad and Baroda are important.
Railways:
Railways were introduced in India in 1853 primarily to serve the interests of the British government. Today the railways in India provide the principal mode of transport for freight and passengers. Indian railways have been a great integrating force during the last hundred years by bringing people and their goods together. It has bound the economic life of the country and helped in accelerating the development of industry and agriculture.
The Electric Engines cause no pollution and its performance is better than Diesel Engine. Now there are eleven zones in Railways. Now total length of Indian Railways is about 65,000 kilometers long railway track in which almost 15,000 kilometers are electric lines.
About 12,000 trains go one place to another everyday. Railway is like a life-line to the people of India. The importance of Railway is known by the fact that every year just before the common budget of Government of India a separate Railway budget is present in the parliament by the Railway Minister.
Railway is regularly working for giving the good facilities of their Passengers. Government of India established a separate Paramilitary Force R.P.F. (Railway Protection Force). The main working of R.P.F. is to protect the property and passengers of the Railway.
Airways:
Air transport is the fastest mode of transport which has reduced distances and converted the world into one unit. But it is also the costliest mode of transport beyond the reach of many people.
It is essential for a vast country like India where distances are large and the terrain and climatic conditions so diverse. Indian formerly Indian Airlines was a major Indian airline based in Delhi and focused primarily on domestic routes, along with several international services to neighbouring countries in Asia.
It was state-owned, and was administered by the Ministry of Civil Aviation. It was one of the two flag carriers of India, the other being Air India. The airline officially merged into Air India on 27 February 2011.
In 2007, the Government of India announced that Indian would be merged into Air India. As part of the merger process, a new company called the National Aviation Company of India Limited (now called Air India Limited) was established, into which both Air India (along with Air India Express) and Indian (along with Alliance Air) would be merged. Once the merger was completed, the airline - called Air India - would continue to be headquartered in Mumbai and would have a fleet of over 130 aircraft.
Water
Ways: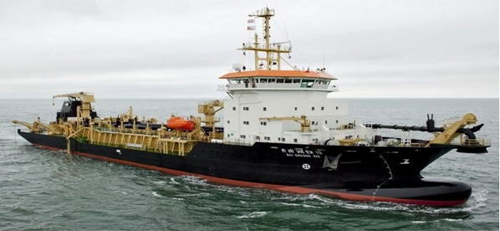 Water transport is one of the oldest means of transport in India. Prior to the advent of rail and road transports, goods and people were moved from one place to another through water transport. Since there is almost very small cost involved in the construc­tion and maintenance of waterways this transport system is always cheaper.
Their development is faster and maintenance cost much lower. Waterways are of two types:
(a) Inland waterways, and
(b) Seaways or ocean ways also called shipping.
The range and importance of water transport was increased when the power of the wind was harnessed by the use of sails, made first of skins and later of cloth or canvas. At first, boats were small and con­fined mainly to inland waters and sheltered coastal areas, but even with relatively small craft long journeys could be successfully undertaken, e.g. the movement of the Polynesians who probably mi­grated to the Pacific Ocean from South-East Asia in early times.
Shipping plays an important role in the transport sector of India's economy. Approximately, 95 per cent of the country's trade by volume (70 per cent in terms of value) in moved by sea. India has the largest merchant shipping fleet among the developing countries and ranks 17th amongst the countries with the largest cargo carrying fleet with 8.42 million GT and the average of the fleet being 17 years.
List Of
International Airports

in India
| S.No | Name of the Airport | City | State |
| --- | --- | --- | --- |
| 1 | Netaji Subhash Chandra Bose International Airport | Kolkata | West Bengal |
| 2 | Lal Bahadur Shastri International Airport | Varanasi | Uttar Pradesh |
| 3 | Chaudhary Charan Singh Airport | Lucknow | Uttar Pradesh |
| 4 | Tiruchirapalli International Airport | Tiruchirappalli | Tamil Nadu |
| 5 | Civil Aerodrome | Coimbatore | Tamil Nadu |
| 6 | Chennai International Airport | Chennai | Tamil Nadu |
| 7 | Jaipur International Airport | Jaipur | Rajasthan |
| 8 | Zaruki International Airport | Shillong | Meghalaya |
| 9 | Pune Airport | Pune | Maharashtra |
| 10 | Dr Babasaheb Ambedkar International Airport | Nagpu | Maharashtra |
| 11 | Chhatrapati Shivaji International Airport | Mumbai | Maharashtra |
| 12 | Devi Ahilyabai Holkar Airport | Indore | Madhya Pradesh |
| 13 | Raja Bhoj Airport | Bhopal | Madhya Pradesh |
| 14 | Trivandrum International Airport | Thiruvananthapuram | Kerala |
| 15 | Calicut International Airport | Kozhikode | Kerala |
| 16 | Cochin International Airport | Kochi | Kerala |
| 17 | Mangalore Airport | Mangalore | Karnataka |
| 18 | Kempegowda International Airport | Bengaluru | Karnataka |
| 19 | Sardar Vallabhbhai Patel International Airport | Ahmedabad | Gujarat |
| 20 | Veer Savarkar International Airport | Port Blair | Andaman and the Nicobar Islands |
| 21 | Indira Gandhi International Airport | New Delhi | Delhi |
| 22 | Gaya Airport | Gaya | Bihar |
| 23 | Biju Patnaik International Airport | Bhubaneshwar | Odisha |
| 24 | Lokpriya Gopinath Bordoloi International Airport | Guwahati | Assam |
| 25 | Sri Guru Ram Dass Jee International Airport | Amritsar | Punjab |
| 26 | Rajiv Gandhi International Airport | Hyderabad | Telangana |
Major Ports
In India
| S.No | Name of the Port | Coast | State |
| --- | --- | --- | --- |
| 1 | Kandla | Western Coast | Gujarat |
| 2 | Paradip | Eastern Coast | Odisha |
| 3 | JNPT | Western Coast | Maharashtra |
| 4 | Mumbai | Western Coast | Maharashtra |
| 5 | Visakhapatnam | Eastern Coast | Andhra Pradesh |
| 6 | Chennai | Eastern Coast | Tamil Nadu |
| 7 | Kolkata | Eastern Coast | West Bengal |
| 8 | Mangalore | Western Coast | Karnataka |
| 9 | Tuticorin | Eastern Coast | Tamil Nadu |
| 10 | Mormugao | Western Coast | Goa |
| 11 | Kochi | Western Coast | Kerala |
| 12 | Krishnapatnam | Eastern Coast | Eastern Coast |
| 13 | Ennore | Eastern Coast | Tamil Nadu |