PHP Theory
Introduction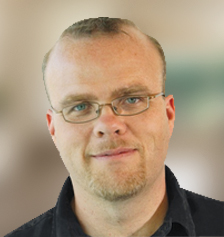 Rasmus Lerdorf - 22 November 1968
Rasmus Lerdorf born 22 November 1968 is a Danish-Canadian[1] programmer. He co-authored and inspired the PHP scripting language, authoring the first two versions of the language and participating in the development of later versions led by a group of developers including Jim Winstead (who later created blogs), Stig Bakken, Shane Caraveo, Andi Gutmans, and Zeev Suraski. He continues to contribute to the project. PHP is a server-side scripting language PHP represents hypertext preprocessor PHP supports many databases MySQL, Informs, Oracle, Sybase, Solid, PostgreSQL, Generic ODBC, etc. PHP scripts reside between reserved PHP tags this allow the programmer to embed php scripts within HTML pages.
History of PHP:
1. PHP was Made by Rasmus Lerdorf in 1994. It was at first produced for HTTP use logging and server-side from age in Unix.
2. PHP was initially made by rasmus Lerdorf in 1995 and has been in persistent advancement from that point forward PHP initially Represented individual landing page.
3. Lerdorf discharged PHP openly on June 8, 1995 to quicken the bug area and improve the code.

Syntax
<?php

// PHP code goes here


?>
Example program :
<html>
<body>
<?php
echo "Hello World!";
?>
</body>
</html>
Advantages in php:
Its supports Wide range of Databases.
It is useful text processing features, and Wide variety of output styles.
PHP uses its own memory, so the workload of the server and loading time gets reduced automatically.
Keywords
There are only 32 keywords available in 'C'
Abstract
And
Array()
As
Break
Callable
Case
Catch
Class
Clone
Cost
Continue
Declare
Default
die()
Do
Echo
Else
Elseif
Empty
Enddeclare
Endfor
Endforeach
Endif
Endswitch
Endwhile
eval()
exit()
Extends
Final
Finally
For
Foreach
Function
Global
Goto
If
Implements
Include
Include_once
Instanceof
Insteadof
Interface
isset()
list()
namespace()
New
Or
Print
Private
Protected
Public
Require
Require_once
Return
Static
Switch
Throw
Trait
Try
unset()
Use
Var
While
Xor
Yield
yield_from