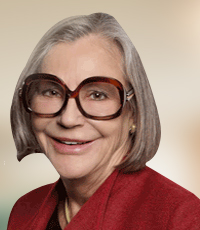 Alice Louise Walton is the daughter of Walmart founder Samuel Walton. She was ranked the 18th-richest person and the second richest woman in the world as of April 2019.
Alice Louise Walton was born on October 7, 1949, in Newport, Arkansas. Her father, Samuel Moore Walton, was a reputed businessman and entrepreneur, best known as the founder of Walmart Inc. formerly Wal-Mart Stores, Inc and Sam's Club formally Sam's West, Inc.
She had her education at Bentonville High School (BHS), where she took active interest in the Spanish Club, Art Club and Honor Society. She also acted in two plays, appearing in a supporting role in 'Pardon My Millions.'
In 2011 she opened the Crystal Bridges Museum of American Art in her hometown, Bentonville, Arkansas.
In 1967, she graduated from Bentonville High School and entered Trinity University in San Antonio, Texas. She graduated from that point in 1971 with a B.A. degree in economics and finance.
Walton was an equity analyst and money manager for First Commerce Corporation and headed investment activities at Arvest Bank Group. She was also a broker for EF Hutton. In 1988, Walton founded Llama Company, an investment bank, where she was president, chairwoman and CEO.
Walton was the first person to chair the Northwest Arkansas Council and played a major role in the development of the Northwest Arkansas Regional Airport, which opened in 1998.
At the time, the business and civic leaders of Northwest Arkansas Council found a need for the $109 million regional airport in their corner of the state.Walton provided $15 million in initial funding for construction.
In his 1992 autobiography Made in America, Sam Walton remarked that Alice was "the most like me, a maverick but even more volatile than I am.